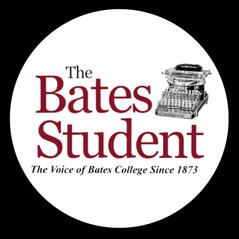 Bates Student
Special ELECTION ISSUE 2020
Introducing The Bates Student's first-ever special election issue! To prepare for the 2020 U.S. Presidential Election, our staff has compiled stories and news in anticipation of the day.
Student Perspective
Collins? Gideon? What do Students Think?
Ever since the day that you've come back to campus, you have probably had a variety of conversations— some memorable, some less so.
Stress, Anxiety Rise as Election Approaches
"Depending on how the election goes…" is a phrase I find myself saying very frequently.
I identify as Latino.
I identify as a man of color.
And I identify as a conservative Republican.
Donald Trump's hateful rhetoric will forever stain this country, and this hate is not new or particularly unique.
The notion of the undecided voter has served as a defining archetype in the greater milieu of American electoral politics – and for good reason.
We Will Get Destroyed...And We Will Deserve It
What an embarrassment the United States of America has become during the last four years.
Forum Focus #3: Free Speech and Civic Engagement
Skye, Roy, and Miles are back with Episode 3 of Forum Focus where they talk about Free Speech within college and how they have participated in civic engagement in face of stereotypes and other social challenges.
Which Republican Senator Are You?
Tally up your score and see which senatorial member of the GOP you are.
Breaking the Bubble
The 2020 Presidential Election
from a Sociological Perspective
For many sociologists, the election between President Donald Trump and former vice-president Joe Biden is the most socially relevant in American history. To further unpack what this means, I interviewed four professors from the Sociology Department at Bates.
Sixty Years of Progress Down the Drain? – The Fate of Reproductive Rights
According to a survey conducted by The Student, 80.6% of student, faculty and staff respondents reported that they think the outcome of the Nov. 3 election will impact reproductive rights.
Predicting 2020 Presidential Election
As Abraham Lincoln once said: "Elections belong to the people." Ever since it became clear that Joe Biden would be taking on Donald Trump, there have been countless political analysts, news critics, and journalists trying to predict who will win the election.
Voting By Mail:
An Insight to the Unique Nature of Election 2020
As we progress from October into November, the 2020 election is reaching its endgame.
Don't Discount Donny:
Remembering the 1948 Election
The Economist currently predicts that Biden has a 92% chance of victory. Yet, this leaves 8% of cases where President Donald Trump wins. And one must remember, Trump was in a similar spot two weeks before the 2016 election. That outcome speaks for itself.
Running in Lewiston: Political Signs are more than just Decorations
There is underlying tension here. This tension comes from the opposing red, white, and blue signs that adorn people's lawns. These signs bear the names and slogans of presidential candidates: former Vice President Joe Biden and President Donald Trump.